Raspberry Pi Library Kits can be checked out at the Mullins Library at the main help desk on the 2nd floor. They are available on a first-come-first served basis. Only one kit can be checked out per person at a time. Raspberry Pi Library Kits can be checked out for a duration of 7 days with 1 renewal allowed.
Terms of use:
I. Liability - Users checking out tech kits assume full responsibility for the replacement cost of the item(s) while in possession.
II. Equipment may be removed at times to support class instruction or general projects.
III. Evidence of damage to the tech kit components could result in loss of checkout privileges, fines, or replacement cost of the damaged tech kit components.
IV. Code of Computing Practices - for using university resources, you accept responsibility for using this technology.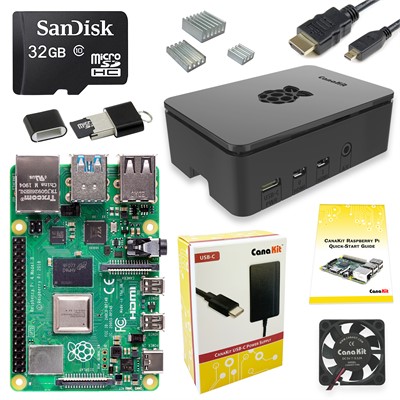 Image courtesy of: Canakit.com